1931 Cadillac V-16 Victoria by Lansfield Of London wins Best of Show at the 2019 Klingberg Vintage Motorcar Series
by Dick Shappy
June 21, 2019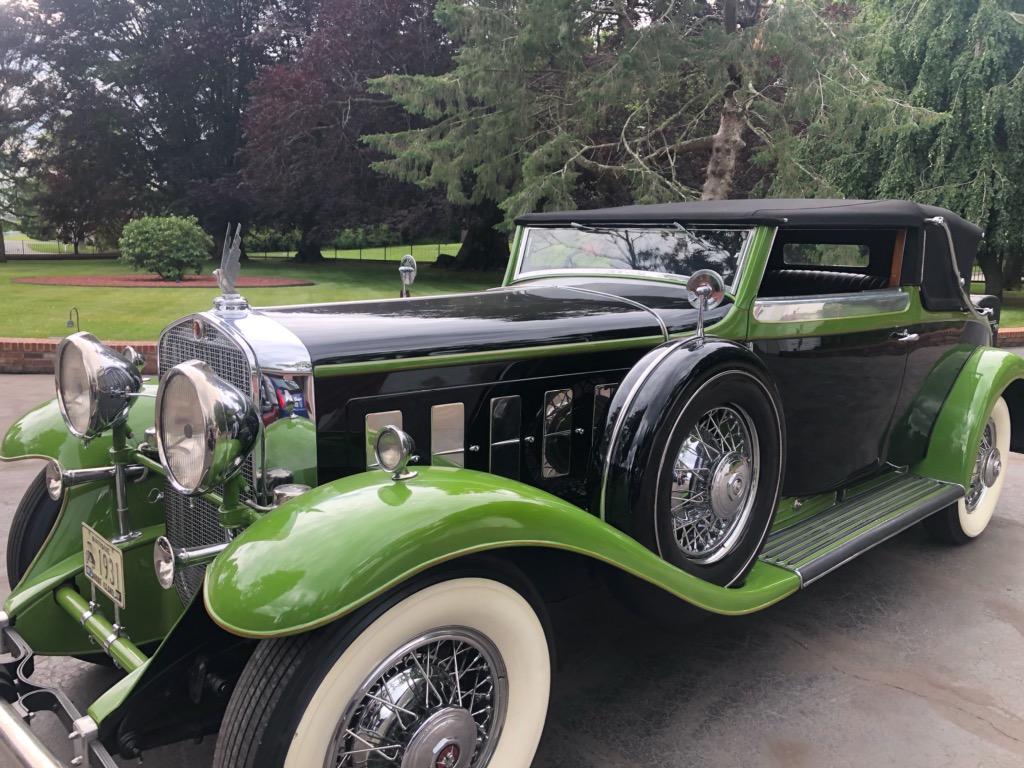 1931 Cadillac V-16 at Dick Shappy's residence ready to be trailered to the Klingberg show in New Britain, Connecticut.


Built to each customer's individual taste, the V-16 became an American icon of prestige and it helped the company out-perform Packard and their V-12.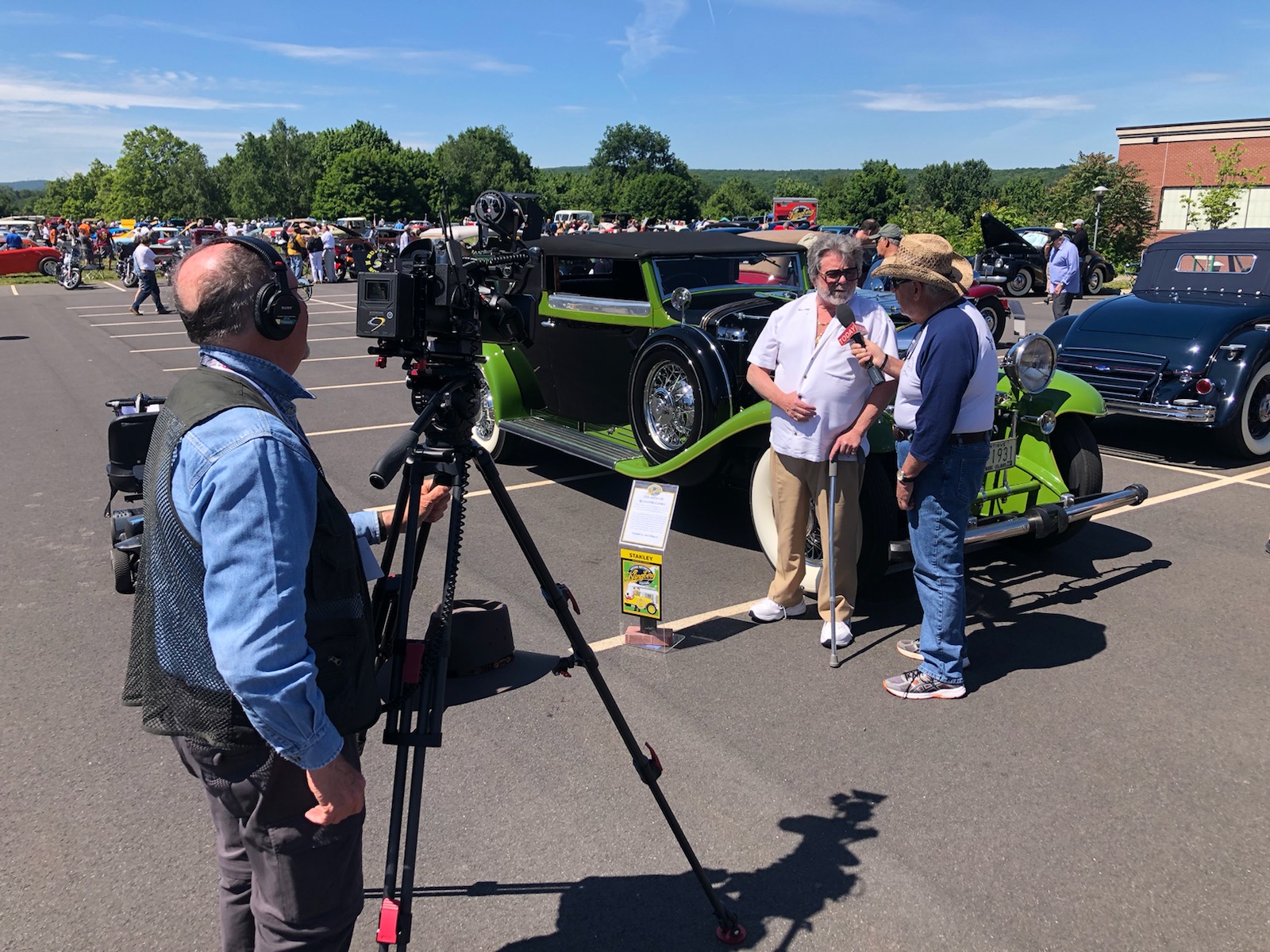 The 1931 Cadillac V-16 Lansfield was the featured car in the New Britain, Connecticut Klingberg show. Dick Shappy being recorded for the local TV audience.


This car was specially built for the 1931 London Auto Show at Earls Court. The car remained in England for over sixty years in the hands of the original family before it was brought to the United States in the late 1990s. It is one of about a dozen right hand drive V-16s that were sent to Europe in 1931 to be custom bodied. Some stayed in Europe and a few were sent to India. The beautiful example shown here was the only custom bodied V-16 that was produced by Lansfield of London.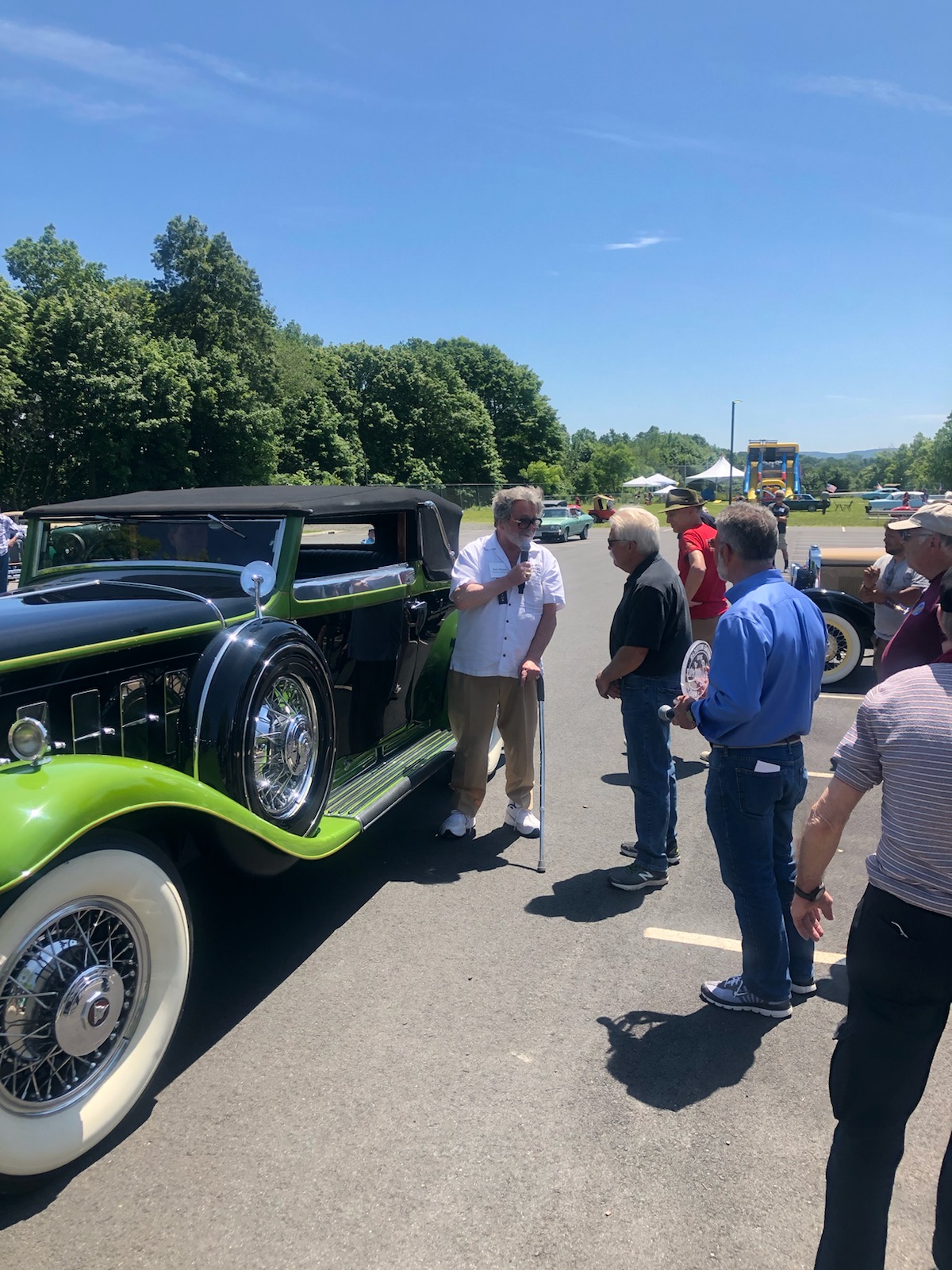 Dick Shappy describing some of the special features of the 1931 V-16 Cadillac to show Grand Marshall Wayne Carini while about to receive the Best of Show award.


Being a V-16 Cadillac collector and restorer, I knew of this car and its existance but I had only seen photos of it until I was contacted by Dragone Motorcar Company of Connecticut and was informed that the car was available for sale. I immediately made arrangements to view the car and absolutely fell in love with it the moment I made close physical contact.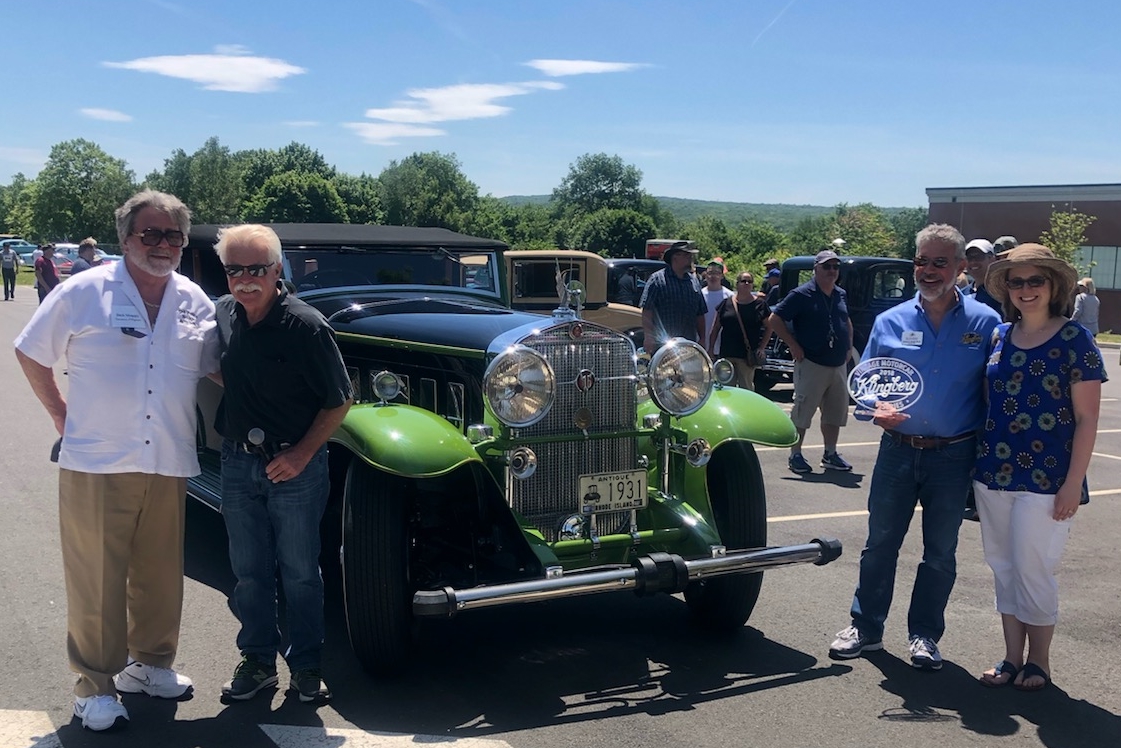 Dick Shappy with Grand Marshall Wayne Carinni who is also TV personality and host of Chasing Classic Cars. Dr. Steven Girelli, President/CEO at Klingberg Family Centers holding the trophy with Wayne's daughter, Lindsay Cushing.


The car is gorgeous in photos but, when one views the car in person, you are absolutely overcome with a feeling of awe. I knew then that I had to have this car. I was contacted by the people at the Klingberg Center in New Britain, Connecticut and was asked if it would be possible for me to bring the car to the June 15th show. Evidently, the judges shared the same passion that I have for this car and awarded it Best Of Show.


See Illustrated provenance for this car.