1909 Curtiss V-Twin 38.5 Cubic Inch 6 HP Engine
Perkiomen Chapter AMCA Swap Meet Oley, Pennsylvania April 27-28, 2017
by Dick Shappy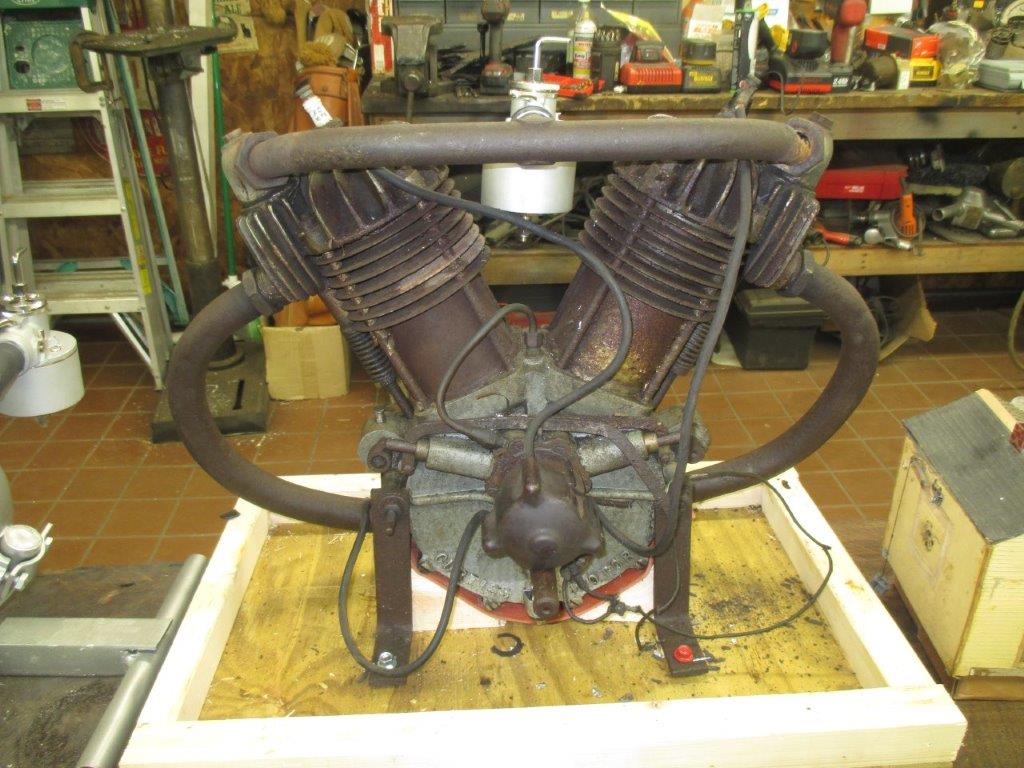 I always enjoy the annual swap meet of the Antique Motorcycle Club of America at Oley, Pennsylvania, and I always come home with rusty "gold". I just returned and am happy to say that the meet this year was as good as it could be. The weather was absolutely perfect with temperatures reaching the mid eighties and many treasures were available for sale.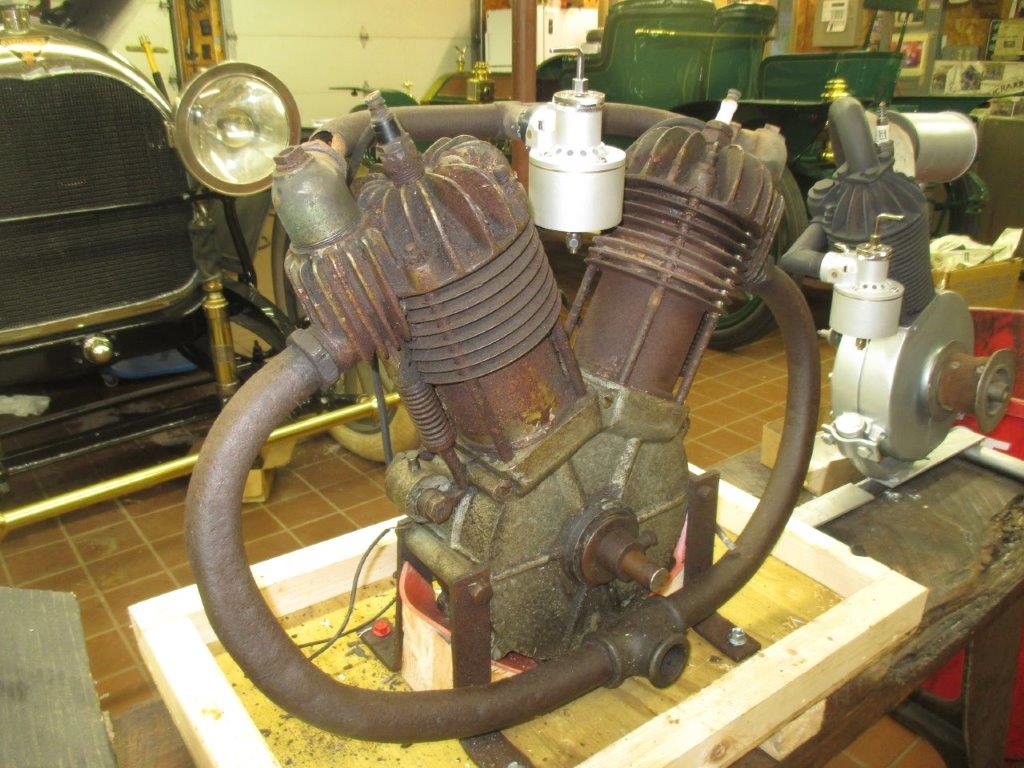 I was on the field for less than ten minutes when I heard the buzz about an original Curtiss twin engine that was about to be uncrated and offered for sale. It is not that often that one of these very rare and beautiful engines surfaces and is available for sale.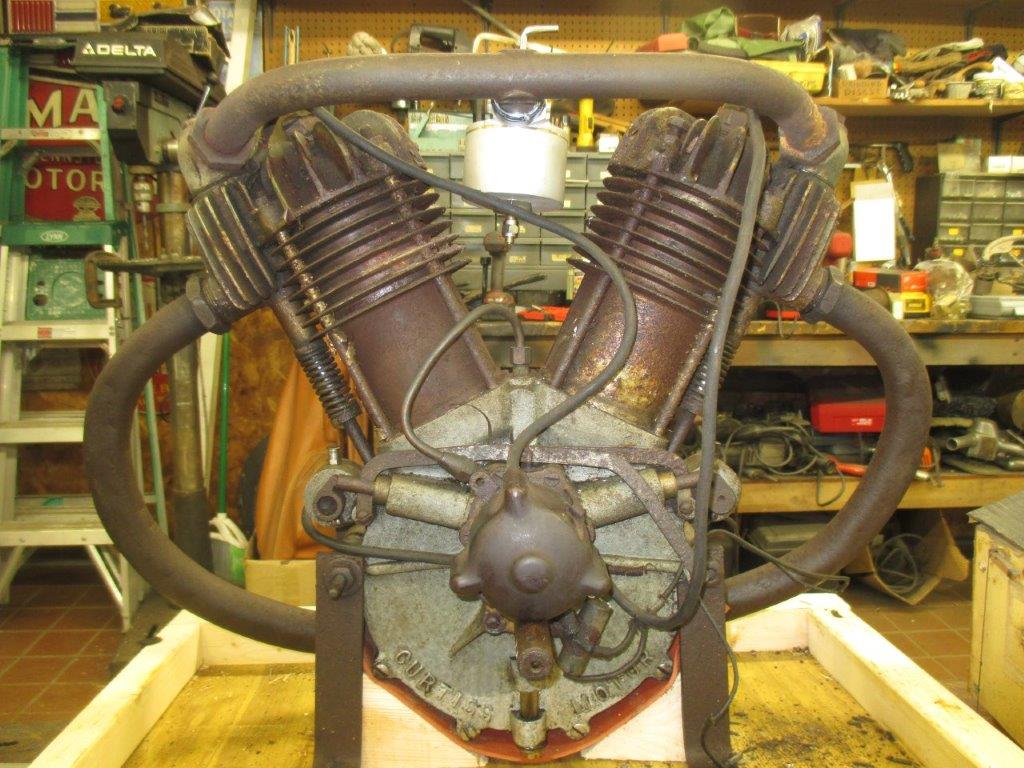 I am happy to report that I was able to secure a deal and I now have this beautiful 1909 Curtiss V Twin in my possession. Here are three photos for you all to see. Curtiss motorcycles were produced in Hamondsport, New York from 1904 to 1912.