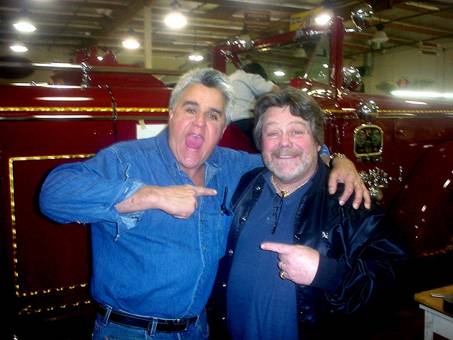 Jay Leno and Dick Shappy at Jay's Burbank, California facility in March of 2003 standing in front of Jay's newly restored 1947 American LaFrance fire truck.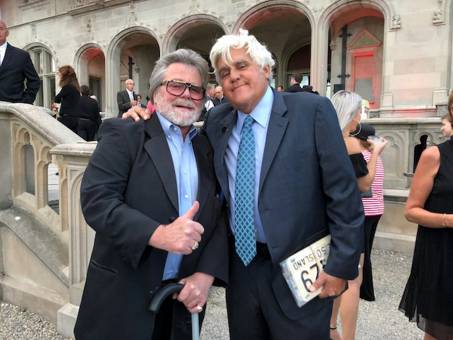 Jay and Dick taken Friday night August 31, 2018 at the Ochre Point mansion in Newport, Rhode Island where they were both guests at the
Audrain Automobile Museum
Gala.
Both guys appear to be a little grayer but are still enjoying life. Dick has been officially enjoying the hobby for over 48 years to date. Jay is holding a pair of 1950 Rhode Island license plates.
Jay is a true hobbyist and is one of the most cordial and interesting people I have met since being involved in this hobby for the past 48 years".
Browse Dick's fine classic & antique cars, trucks, and motorcycles.