2010 Antique Fire Truck Show
by Dick Shappy
On Sunday, June 13th, a fire truck show sponsored by the Rhode Island chapter of SPAAMFAA which is the abbreviated name of the Society of the Preservation and Appreciation of Antique Motorized Fire Apparatus in America held its annual muster at the Johnston Memorial Park in Johnston, Rhode Island.

I had been a member of the national SPAAMFAA organization for many years but had allowed my membership to lapse a few years ago because I had sold off my collection of thirteen fire trucks. While attending an auction in Auburn, Indiana a few years ago, I came upon what I feel to be the best original preserved 1925 Ahrens Fox pumper in the country. I had no intentions of buying anything that day but could not resist bidding on this beautifully preserved piece of fire fighting history. I hadn't even registered to bid but that did not stop me from purchasing the Aherns Fox.

I recently learned that a SPAAMFAA chapter had been organized here in Rhode Island and that a show was to be held near to where I am storing the Fox. I called Lou and Paul who head the RI chapter and told them that, although I was scheduled to be away at a vintage motorcycle meet in upstate New York that weekend, I would try to attend the Johnston show too. I told my friend and mechanic Greg McDermott about the show and my interest in showing up and displaying the truck. He told me to enjoy the vintage show in New York and that he would charge the batteries and fuel up the truck for the twelve mile ride to the show.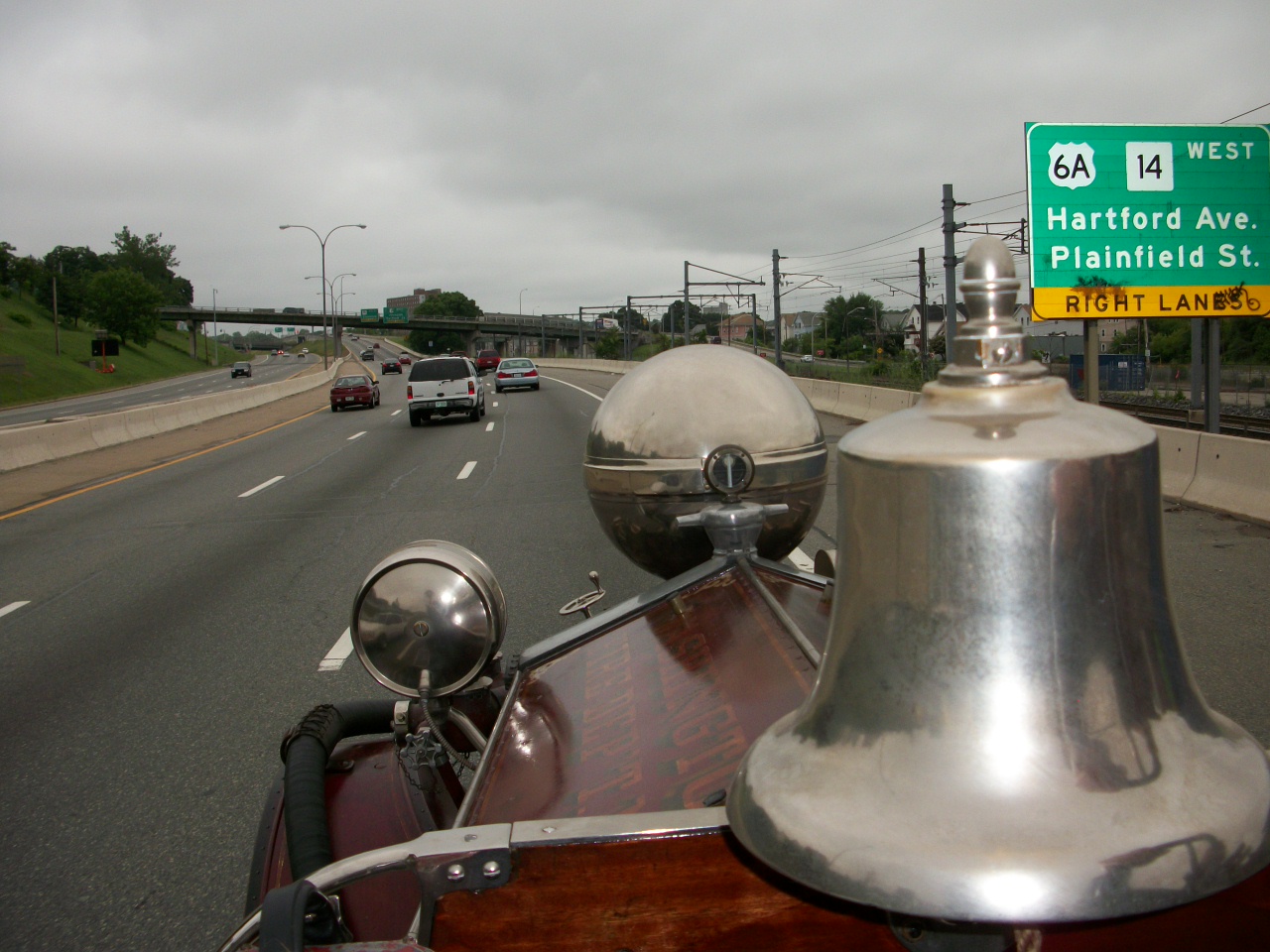 I returned from New York at two in the morning and learned from Greg that the weather people were forecasting rain. I told him to meet me at the storage building at nine o'clock AM and that we would decide at that time if we would do the show. I had cut my New York trip short by one day and really wanted to take the Fox out for this annual event. The skies looked like they would open up with a torrential downpour at any minute but it was not raining so I decided to go for it. Fire trucks are supposed to get wet anyway!

We met a lot of nice people, saw many beautiful trucks, ate too many burgers, had a great time, and didn't even get wet.