Motorcycle Cannonball - 2016
by Dick Shappy
Back in September of 2010, I sponsored and participated in the first Motorcycle Cannonball Endurance Race which was the brainchild of Lonnie Isam Jr. I had great hopes and expectations that my entry, a 1911 Flying Merkel Single, would have a good run and would be in the winner's circle at the end of the 15-day endurance test.
If you read "Motorcycle Cannonball Conclusion", posted on this site in December 2010, you will see that I was not very happy with the outcome of the race and I reported that I was embarrassed by our poor performance. Two years ago, I decided to, once again, give it a go and my expectations are now running very high with the team I have in place for this year's Motorcycle Cannonball Endurance Race.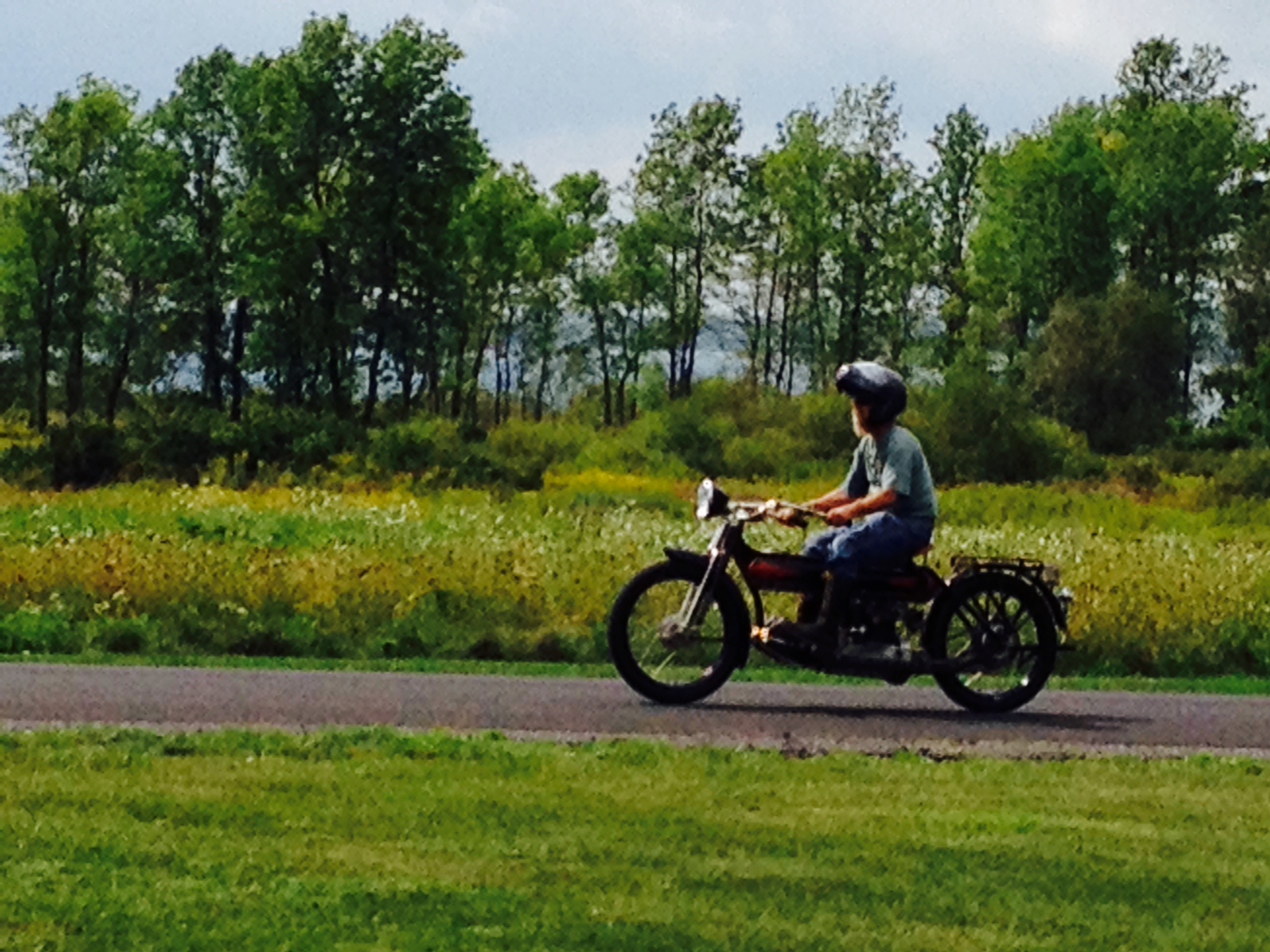 On September 10, 2016, approximately 90 motorcycles and riders will leave Atlantic City, New Jersey with intentions of competing in a more than 3,300 mile run to the Pacific Ocean ending in Carlsbad, California. This year's event, however, will be extra special since every motorcycle in the race will be at least one hundred years old. My entry this year is a 1912 Henderson 4 (bike #64 in the race) which was built and constructed by Henderson 4-Cylinder guru, Mark Hill, in upstate New York. Our rider, Steven MacDonald, has been very successful in previous Cannonball experiences, and we are feeling very good about our chances on winning this thing and coming home with the Jeff Decker Trophy.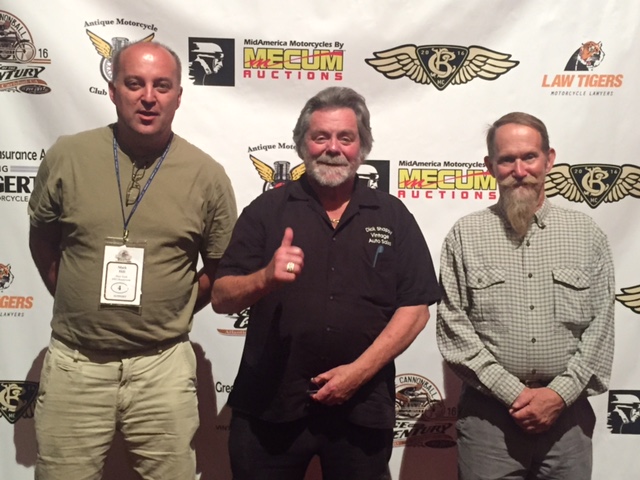 Engine Failure On Day 5
At about mile 102 of Stage 5 on September 14th, our rider, Steve MacDonald, heard a noise in the engine and immediately pulled off the road to inspect. Tanner, the rider mechanic, was right behind him and he pulled off too. They tightened a loose tappet and thought they had solved the problem. Steve resumed the race, but at mile 107, the engine had damaged itself irreparably for this race. The engine will be thoroughly inspected in the shop after the race to determine the cause of failure.

You can follow the rest of the race on the internet by tuning in to Bill Wood's reporting at www.antiquemotorcycle.org or see Motorcycle Cannonball 2016 for the route, riders, rules, sponsors, and other information.

Click here for our progress September 10 - 14, Atlantic City, New Jersey to point of breakdown