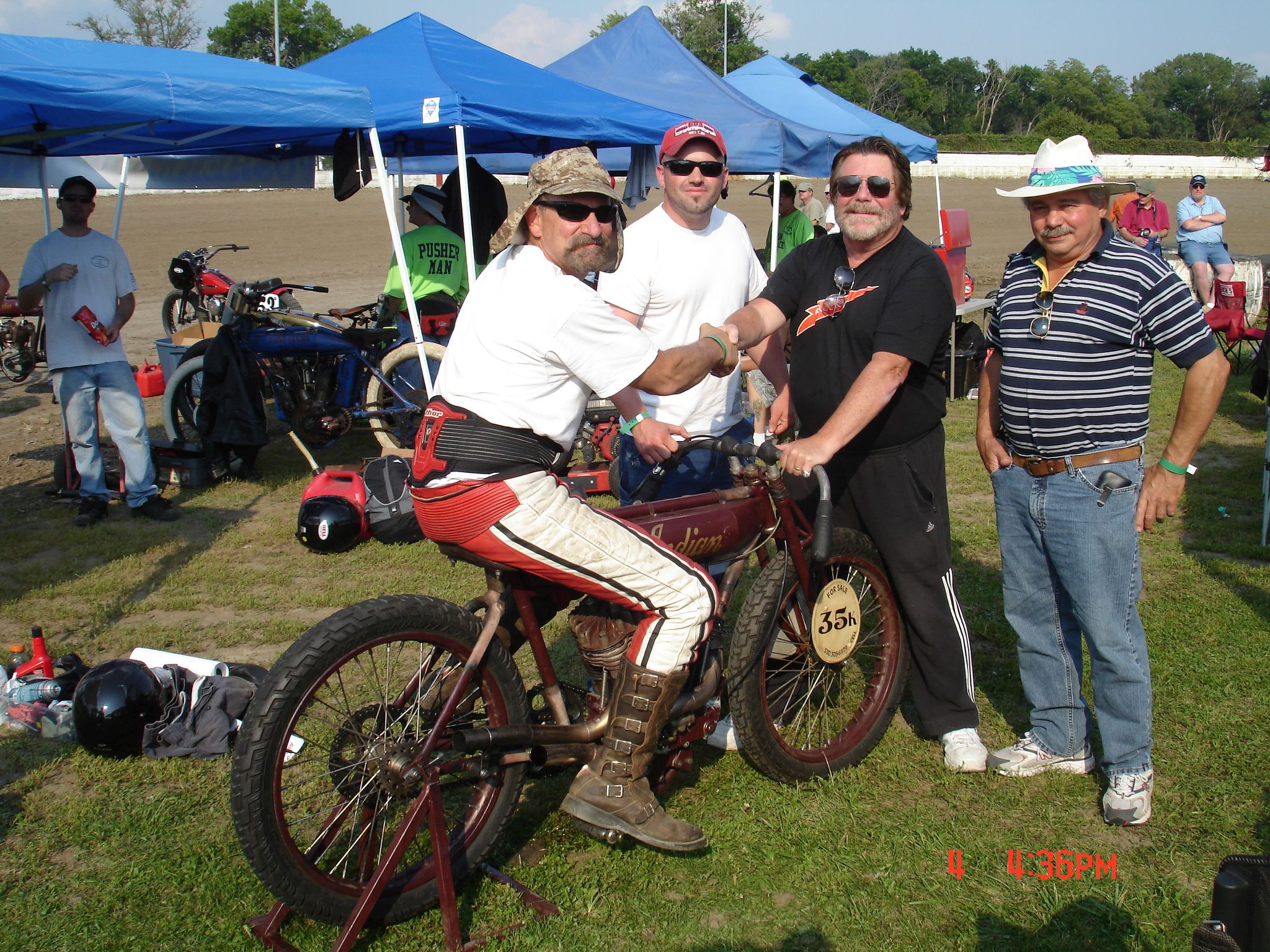 If you are an antique automobile enthusiast, a trip to Hershey in early October is virtually a must. Antique motorcycle enthusiasts have several meets across the country where many go to buy, sell, or trade those hard to acquire vintage parts. Similar events occur at Wauseon, Ohio, Rhinebeck, New York, and Oley Pennsylvania but Davenport, Iowa is the granddaddy and, by far, the largest of them all.
It is considered the "Hershey of Motorcycle meets" These bike shows are really a lot of fun and are enjoyable, not only because it is a time to hang out with your other antique biker buddies, but also because of the relaxed atmosphere that prevails.
Unlike the Hershey Nazis that patrol the AACA meet, security is very relaxed at these bike shows and one can enjoy a cold one at will. The aroma of a good joint can occasionally be detected.
This year, we enjoyed free motorhome parking, free admission, and three dollar hamburgers. On Friday, September 4th, many attended the Vintage motorcycle dirt track races that are held adjacent to the meet. I purchased several vintage motorcycles and a hoard of vintage parts. It was well worth enduring the twenty hours and twelve hundred miles each way. Check out some of the photos that I took at this years meet.