Bill Middendorf Visit To Providence Showroom
by Dick Shappy
May 23, 2019
I recently got a phone call from one of the most amazing people I have ever met in my entire lifetime who expressed great interest in coming to Providence to view my new showroom and warehouse where I display over fifty of my vintage vehicles. That person is none other than John William Middendorf II... (who prefers to be called "Bill").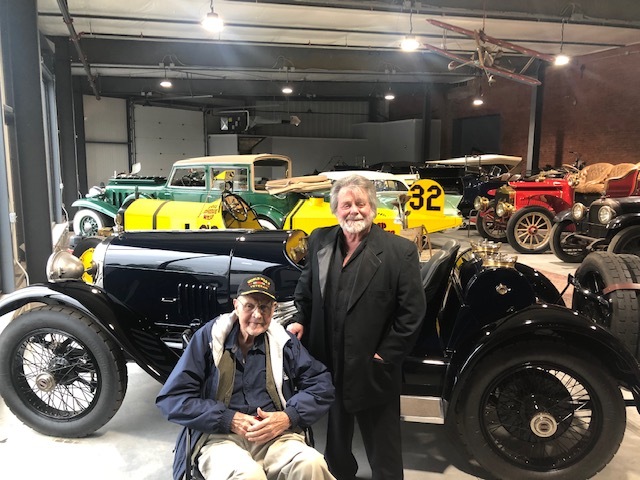 Bill, at ninety-four years of age, is a writer, composer, and an avid vintage car collector. From the late 1960s through February of 1987, he served under Presidents Nixon, Ford, and Reagan as ambassador to the Netherlands (1969 - 1973), Secretary of the Navy (1974 - 1977), U.S. representative to the Organization Of American States (1981 - 1985), and U.S. representative to the European Community (1985 - 1987). Bill is also a founding member of American Conservative Union.
When he arrived at the showroom, he apologized for being twenty minutes late as he was up until 5am tweaking the pages of his next book, "The Great Nightfall", an in-depth analysis of the threats facing our nation and what we must do to prepare for them which will be published later this year. An opinion piece titled, "My Turn: J. William Middendorf: Cuts in defense put us in harm's way" appeared in the Providence Journal on January 19, 2019.
I am greatly honored to be an invited participant in Bill's show. For this event, I will display my newest Duesenberg J-268. It will be the first public showing of this magnificent car. I will also do a follow-up report after the event. Stay tuned for more.