Oley, Pennsylvania April 28-30, 2011
by Dick Shappy
Once again it was time to visit the Perkiomen National Meet in Oley, Pennsylvania which was held this year on April 28th to April 30th.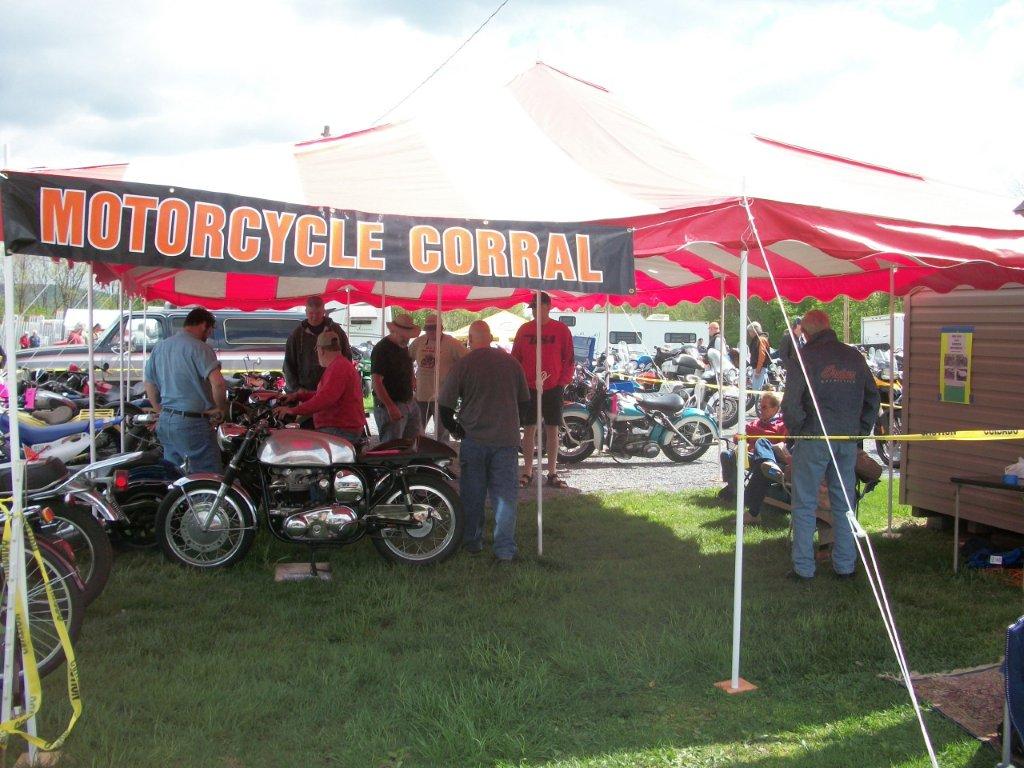 Sean Brayton and I loaded the motorhome, school bus, truck, and trailer, and headed south for the five-hour ride to Oley. We left at midnight and reached Oley at sunrise only to experience a brutal wind storm and torrential downpour that lasted at least five hours. At that point, it looked like the day was going to be a total washout but as the afternoon progressed, everybody emerged from hiding and the meet began.
Sean and I brought our two Cannonball bikes, my 1911 Flying Merkel, and his 1911 Indian to be displayed along with several other Cannonball entries for a small reunion which was held next to Dale Axlerod's spaces. We also brought an original paint 1911 Merkel Model U single which Sean rode and displayed at Saturday's show. Sean had just completed the restoration of the engine and she purred like a little kitten without incident for the three days. We offered our 1951 Harley excellent runner for sale in the corral for $10,000 and did not get even one interested party.
As usual, there were many hard-to-find parts available for sale, and I came home with a bunch of rare treasures for the many restorations that we are currently doing. I regard this meet as one of my favorites and I was not at all disappointed with this year's event. We are off next to Rhinebeck and then to Davenport. Click on the to see some of the photos I took at this year's Oley Meet.