Rhinebeck New York Antique Motorcycle Meet 2010
by Dick Shappy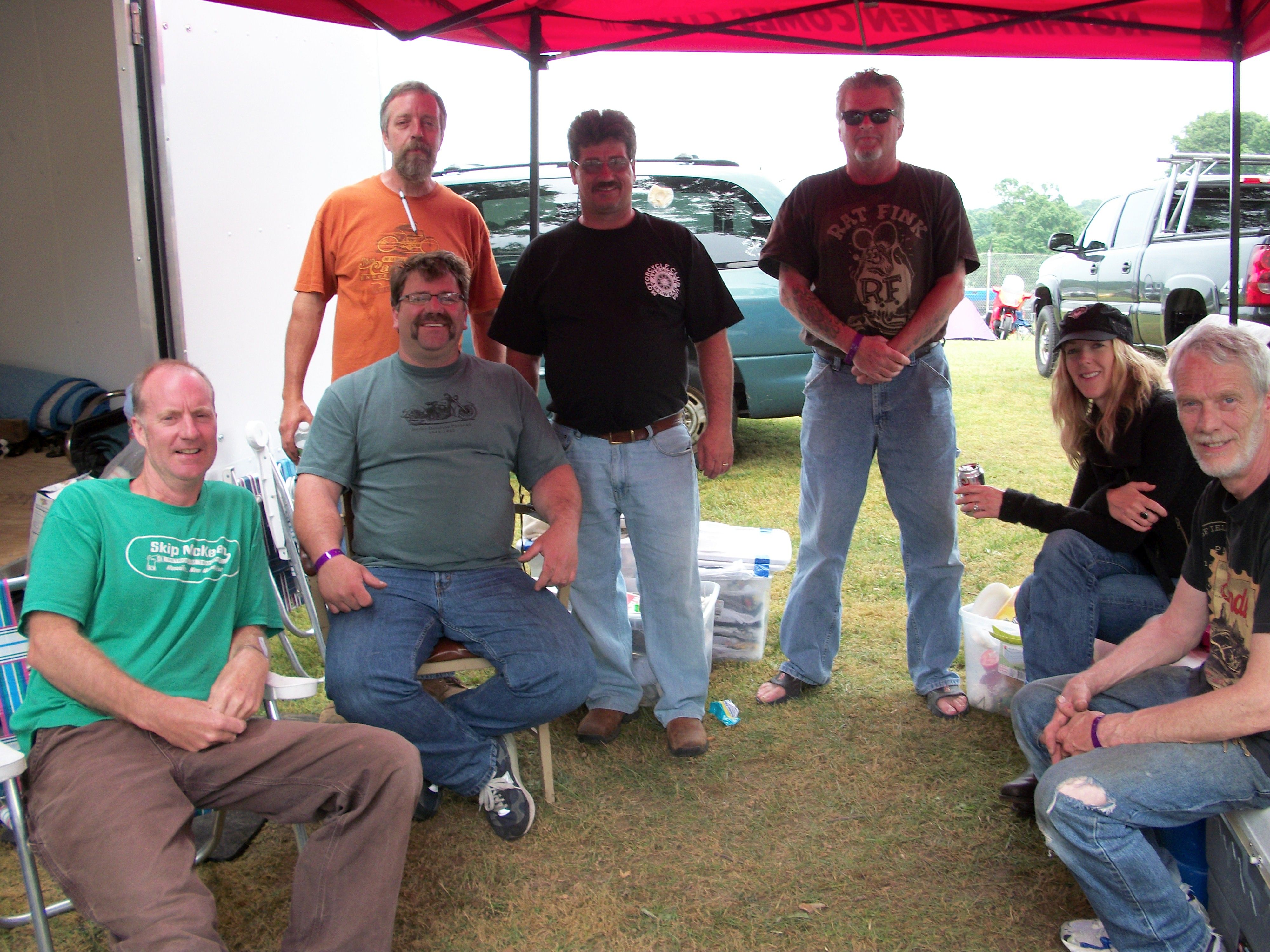 I have just returned from the 2010 Rhinebeck, New York vintage motorcycle meet that was held on June 10th (Thursday) to June 13th (Sunday) and can't believe that I have never attended this meet before. As usual, I found lots of hard to find goodies and I made new contacts for future projects. My friend Sean and I arrived via the "bus" and quickly set up home base at Billy Campbell's flea market spaces. You can always count on Billy for a steady supply of cold ones "etc". and this year's addition of charcoal broiled steak and onions made home base at Billy's place even better. His dog, Bandit could not attend but he was there in spirit.

The comparisons that I made between this meet and the Oley, Pennsylvania and Davenport, Iowa meets are as follows. Although it is only my opinion, I think that most who attend these meets will agree that the Davenport meet is, by far, the best there is. I will say however that Oley and Rhinebeck are kick ass gatherings as well, with each having distinct advantages. The claim of Oley being a better source for finding those rare and scarce parts may be true as most of the same vendors attend both Oley and Rhinebeck with Oley being held before Rhinebeck.

I found the "Legendary Timeline" vintage motorcycle show to be the best there is as the show boasts all makes and models from 1897 to 1975. If you are (most of us are) a vintage motorcycle race fan, the Davenport meet is the place to be as the race track at the meet is available to test your skills. The requirement of wearing wrist bands and the daily entry fee here at Rhinebeck was kind of a negative as neither Davenport or Oley require either but, aside from that, this place is a must event for the serious vintage motorcycle lover and I hope never to miss it again.