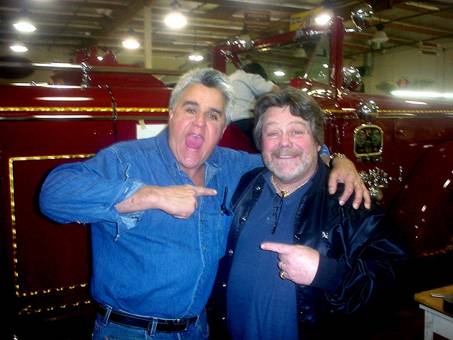 Jay Leno and Dick Shappy at Jay's Burbank, California facility in March of 2003 standing in front of Jay's newly restored 1947 American LaFrance fire truck.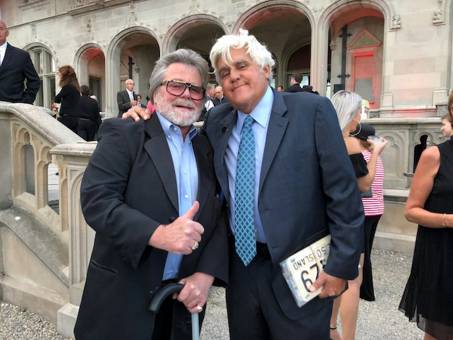 Jay and Dick taken Friday night August 31, 2018 at the Ochre Point mansion in Newport, Rhode Island where they were both guests at the
Audrain Automobile Museum
Gala.
Both guys appear to be a little grayer but are still enjoying life. Dick has been officially enjoying the hobby for over 48 years to date. Jay is holding a pair of 1950 Rhode Island license plates.
Jay is a true hobbyist and is one of the most cordial and interesting people I have met since being involved in this hobby for the past 48 years".
Browse Dick's fine classic & antique cars, trucks, and motorcycles.
Recent Articles
---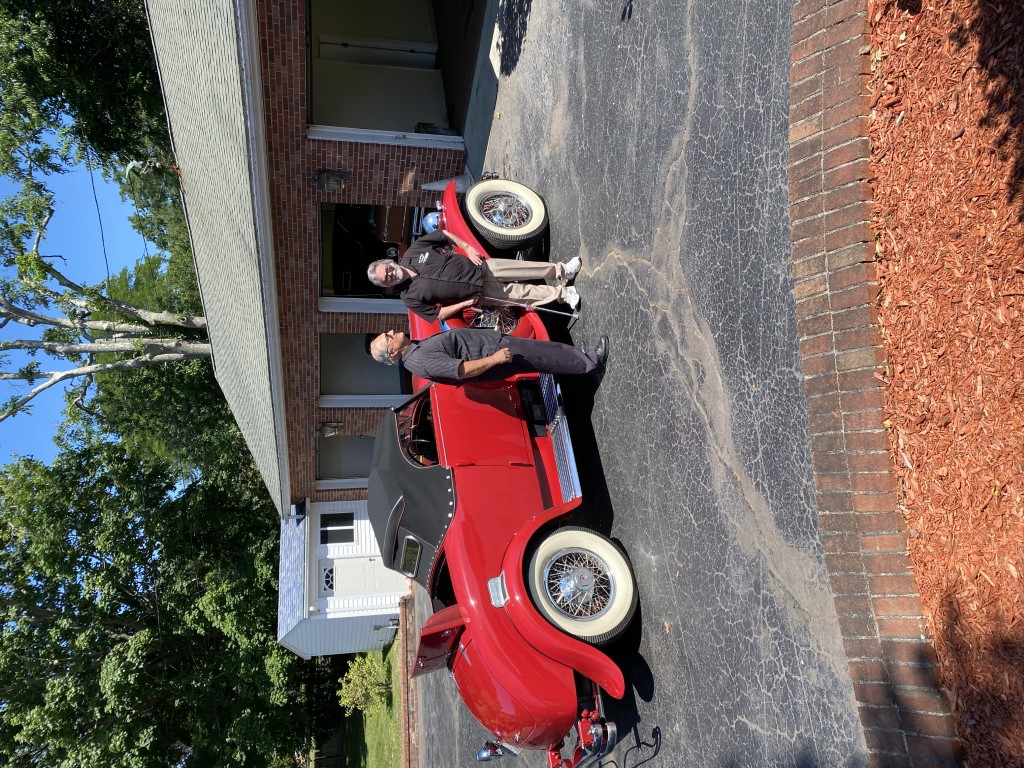 Filming for "Cruisin' New England with Paul Mennett" 2022
In late June 2022, Paul Mennett and his film crew visited the residence of Dick Shappy to film a few of Dick's favorite cars which include several Duesenbergs and V-16 Cadillac cars. The show is scheduled to air in late September 2022 on the New England Sports TV Network.
---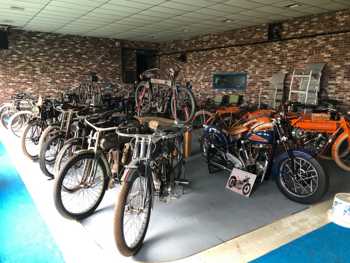 New Showroom 2022
Question: What does one do when he runs out of space to display his vintage motorcycle collection?

Answer: He covers the indoor pool, of course, and uses the space to exhibit his bikes.
---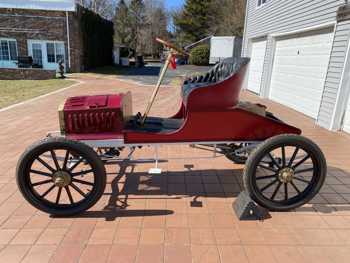 The Cameron Automobile - Ahead of Its Time
The Progression from Horse Drawn Carriages to the Automobile And the Men Behind the Movement 1891-1948: The Cameron Automobile - Ahead of its Time

The following is one chapter from a proposed three volume set.
---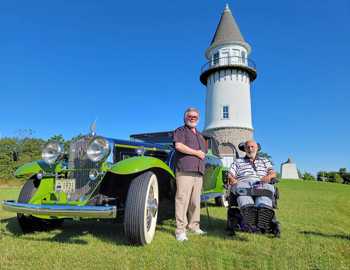 RI Veterans Home Cruise 1931 Cadillac
I was honored to attend a great car show at the Rhode Island Veterans Home Community Living Center in Bristol, RI on Sunday, September 26, 2021.
Click
here
to view more articles.